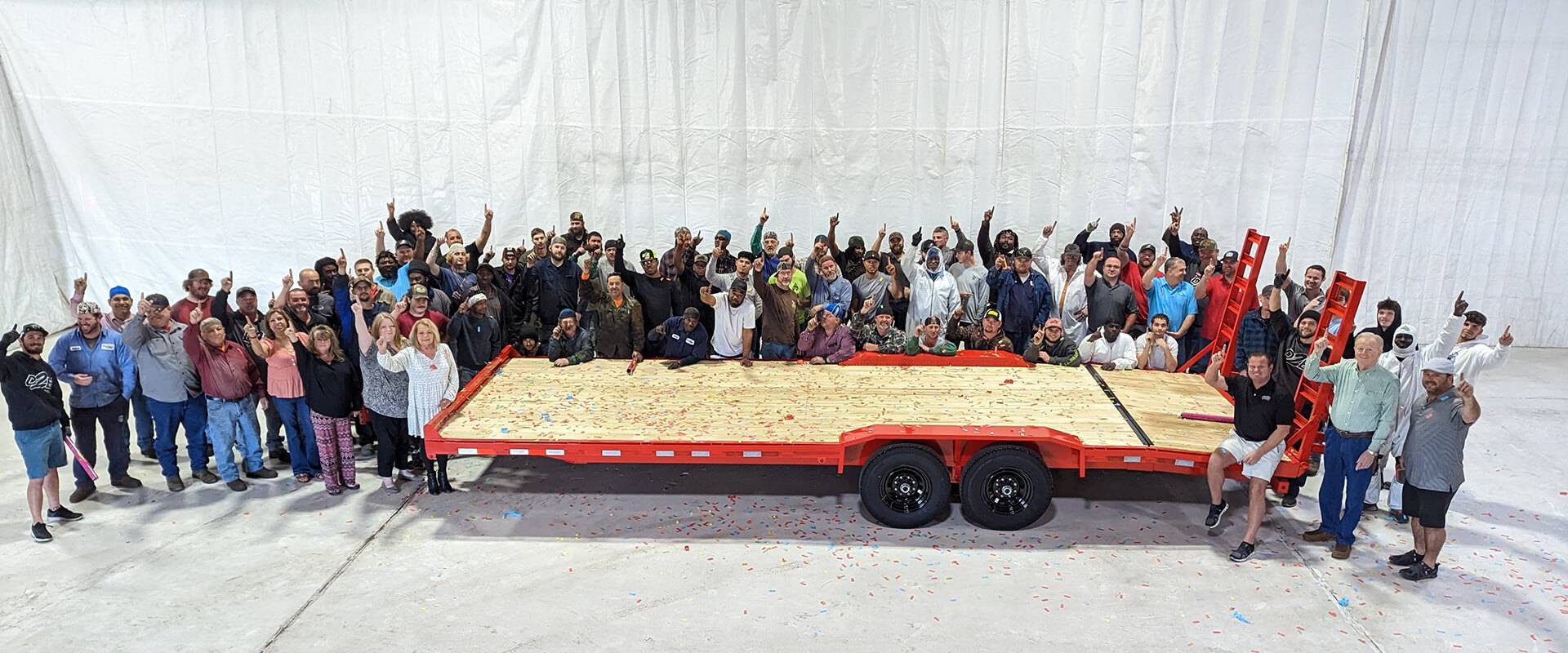 Heather Gonzales 100,000 Trailer Celebration Confetti
Welcome to Down 2 Earth Trailers

We are located in the heart of South Georgia. We are dedicated to providing high-quality trailers for all of your hauling needs. Our trailers are designed and built to withstand the toughest conditions, so you can trust them to get the job done right.

At D2E, we pride ourselves on our commitment to quality, customer service, and innovation. We use only the best materials and equipment to create trailers that are durable, reliable, and easy to use. Whether you need a trailer for personal or commercial use, we have the perfect solution for you.

A Trailer for Every Job and Need

Browse our selection of trailers to find the perfect one for your needs. We offer a wide range of models, from small utility trailers to heavy-duty equipment trailers. Our team of experts are always available to answer your questions and help you choose the right trailer for your needs.

Thank you for considering our trailers for your hauling needs. We look forward to serving you and providing you with the best possible trailer buying experience.
| | |
| --- | --- |
| Find the Perfect Trailer: | |
Down To Earth Trailers believes in the highest code of ethics and integrity. The product is only as good as the company behind it. Service after the sale is just as important as making the sale. A trailer is expected to outlast the vehicle that is pulling it by several years; therefore longevity is of prime importance. DTE would like to think that some of its trailers will be enjoyed by the next generation.

Feel free to stop by our shop in Baxley, Georgia or give us a call with any questions about our trailers and haulers for sale. We will be happy to help you determine the right trailer for your needs or build a custom trailer to your specifications at our GA shop.

If you are a dealer interested in selling our quality products, please complete the Dealership Application Form. We look forward to serving you whether you are in Georgia, Florida or any state in the nation. You will find our ATV, landscape, car, tilt deck, dump, equipment, gooseneck, and custom trailers to be second to none.